Victor Koranteng Ofei
IT, Head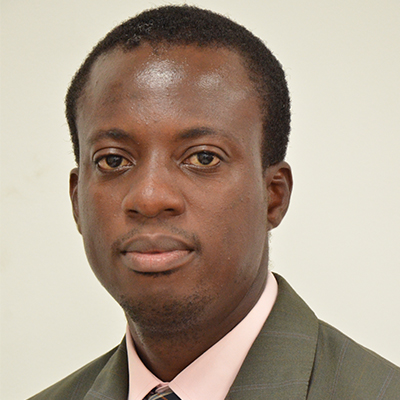 Victor is a dynamic and highly talented information technology professional with over 15 years' practical experience in implementing various banking technology solutions, ranging from core banking implementations to a total digital transformation of commercial banking and microfinance institutions.
He started his career with Network Computer Systems as an EIS Engineer before joining  Bank of Africa (formerly Amalgamated Bank Limited), as an IT Officer and subsequently became the Acting Head of IT within two years of joining. Prior to joining Opportunity International Savings and Loans Limited in 2010, Victor was the Head of IT for Women's World Banking Ghana.
He successfully undertook additional responsibilities as Head of IT for Opportunity Bank Malawi in 2012.
He holds a Bachelor's degree in Computer Science from Kwame Nkrumah University of Science and Technology, and an MBA in Project Management from the Ghana Institute of Management and Public Administration. He is also certified in IT Service management and Governance of Enterprise IT, and has been a professional member of the Chartered Institute of IT (British Computer Society) since 2006.