Dennis Akomeah
Ag. Head of Information Technology (IT)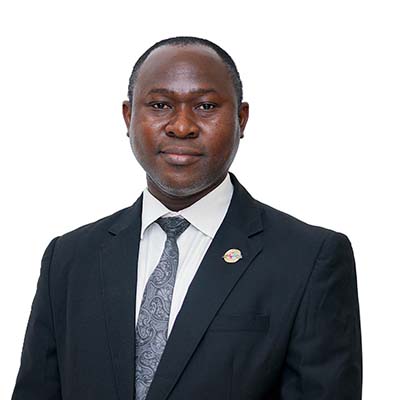 Dennis Akomeah has a wealth of experience in banking applications with expertise in Temenos (T24). He holds a Msc. Management Information Systems from GIMPA, Bsc. Information Technology from the Ghana Telecom University and a Diploma in Physical and Health Education from the University of Ibadan, Nigeria.
Dennis began his career in Ghana as a System Developer at Automasters Co. Ltd in 2010. He moved to Ghana Telecom University in 2011 to perform the same task. In 2013, He joined the National Investment Bank (NIB) as a Systems Developer, a position he held for 7years. He moved to the Digital Banking Unit of the bank in 2020 where he became the Deputy Head of the Digital Banking Unit.
Dennis has developed several enterprise solutions that run on various banking platforms has immense abilities to analyze, evaluate and develop unique solutions that ensures swift banking operations.
Dennis joined Opportunity international in January 2022 as an Enterprise Applications Manager (T24 Analyst). While in this role he brought a number of solutions to the institution such as the Donation App, Selfie verification, T24 Statement solution, Email statement solution, SMS Alerts on transactions, T24 Salary upload, Ghanacard verification configuration, Elevy API integration and other enhancements in T24.