Ebenezer Cofie-Baidoo
Chief Human Resources Officer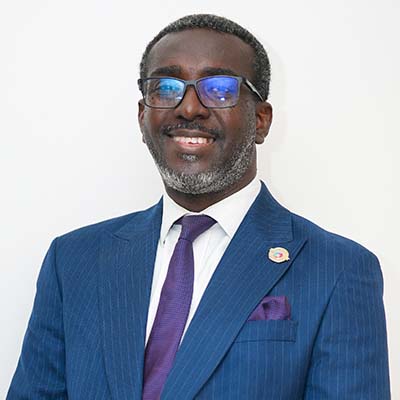 Ebenezer joined Opportunity International Savings and Loans in January 2008 as an HR Operations Officer with responsibility for Compensations and Benefits.
He was later that year promoted to the position of HR Business Partner (Banking Operations first and then Northern Sector of the business & Head office) supporting 286 staff including 42 managers in 16 branches, and 107 staff at the Head Office.
In 2013, Ebenezer was appointed Head of Human Resources where he has been providing overall leadership and direction to the Human Resources Management functions and activities. After Six (6) years in that role, Ebenezer was promoted to Chief Human Resources Officer in January 2020 with over ten (10) years of experience in Human Resources Management.
Prior to joining OISL, Ebenezer worked as a Human Resources Consultant at Shawbell Consulting, an Accra based Management Consulting firm, where he provided human resource advisory services to a number of organizations, including OISL.
He graduated from the University of Ghana with a Bachelor of Arts degree in Psychology in 2000, and an MPhil in Industrial and Organizational Psychology from the same university in 2004. Additionally, he is a Certified Human Resource Manager and has also attended a number of Executive programs key among which includes Dave Ulrich Human Resources Transformation and Leadership Masterclass, Legal Aspects of Human Resources Management, Business Strategy, Leadership and Effective Performance among others.
Ebenezer's motivation to work for OISL stems from the joy in hearing the success stories of the numerous clients whose lives have been impacted by the services rendered to them by very dedicated staff on a daily basis. This drives him to do more to ensure more lives are touched.