Francis Owusu Ansah
Chief Business Officer (CBO)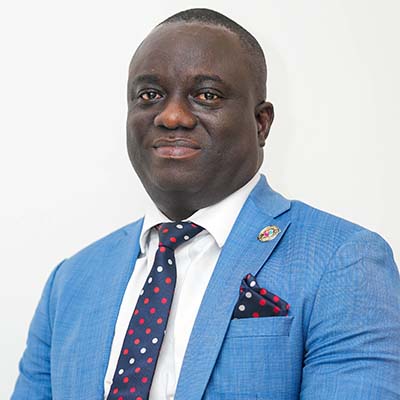 Francis' management career spans over 15 years' experience in finance with specific interest in areas of administration, sales, marketing, customer relationship management, people management and supervision.
He started his career as a Credit Officer with Sinapi Aba Trust and has subsequently worked in various roles over the past years in various institutions across the country. Some of the roles included Branch Manager, Head of Operations and Unit Head – Micro Finance Department
Francis has a wealth of experience in the Micro Finance and Retail Banking Industries. He has worked with institutions such as Sinapi Aba Savings and Loans, Express Savings and Loans, Capital Bank and UT Bank. His most recent institution was Akumadan Rural Bank where he was the General Manager.
Francis holds Bachelor of Arts degree in Economics and Sociology and an Executive Masters in Business Administration, Finance Option. His key strengths are in Credit, Micro-Finance, Operations and People Management.