Kofi Obeng-Berkyaw
Chief, Special Project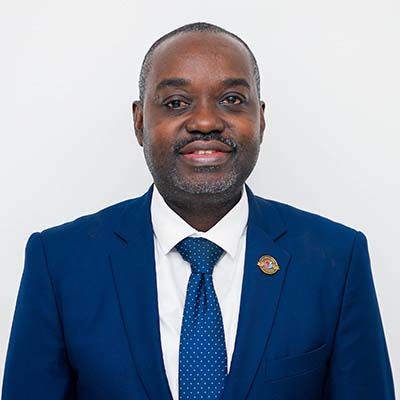 Kofi has 30 years working experience in Commercial Banking, Micro-finance and over 10 years experience in Executive Management position.
He started as a Clerk and rose through the ranks to the position of a Branch Operations Manager in the Agricultural Development Bank (ADB) where he worked for 14 years. He was instrumental in the starting of two branches, the Weija branch and the Prestigious branch of ADB House.
Kofi joined Opportunity International Savings and Loans Ltd in 2007 as Accra Branch Manager. In 2009 he was promoted to the position of Head of Banking Operations and under his guidance and influence, the Reconciliation Unit was set up after a creditable performance. He is a team player and together with his team has worked hard to improve the control environment of the institution to positioned it for growth.
Kofi is now the Chief Officer in charge of Special Projects, He is responsible for Operational Innovations with special attention to core banking solutions to improve and enhance productivity, efficiency and good customer experience. He is also responsible for effective strategic plan implementation and monitoring while collaborating with the Electronic Banking Department in the implementation of digital channels for customers' use.
Under his leadership, the institution has seen growth particularly in the areas of technological innovations, physical branches and outlets. Key among his achievements in his previous role was the setting up of the centralized data unit, automation of many manual processes, introducing new policies and procedures to ensure an efficient and well controlled environment in the institution.
Kofi is a product of the University of Ghana with a Bachelor of Arts Hons degree and also holds a certificate from the Boulder Institute of Micro Finance. He also has a Master's degree in Marketing from the Methodist University College of Ghana.